Chronicles of Strife
MMO-ORPG
If you are a Modeler , Concept artist or Skinner
You may be interested in what I offer.
I am offering anyone that is a capable 3d modeler , concept artist , or skinner , a Chance to work on a real game , of course you must be good , and this will be an extremely valuable experience to learn a great deal about actual game modeling.
Many of you may already have experience, so thats always good to!
Me , and a Partner are designing a game , an MMO-Open RPG
We have all the programmers needed , but still require more 3d modelers , a concept artist , and skinners.
This is a big project , we have all the programmers we need , a decent game engine , and just need more talented modelers , skinners , animators , and concept artists.
It is a Medieval MMO-ORPG , with a combat system unlike most others , and will require a little more skill that your standard MMORPG system. Unlike all the mmorpg's in the past used orcs, dwarves, trolls, ect. for races. We will give a more expansive choice not including the most common.
All models will have 512x512 textures , more for buildings.
Monster models will have 2k-3.5k poly's
Character Models Will have 2-3k or 4k polys
It is largely PVP-based , and combat between guilds fighting over capturable fortress's and resources will be almost constant.
Anyone who is skilled , and would like to be part of this project should contact me (r0khan@claniac3d.com) this is not just some throw-away project , and deffinately worth the experience , tools , and skills you will learn while on the team. However , we are looking for people who will be dedicated and stick with it once it starts.
Site is up, Visit
http://www.claniac3d.com
PICTURES BELOW!
I will just show images....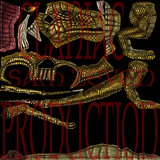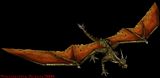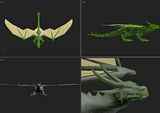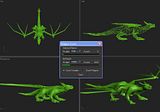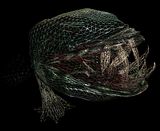 http://i81.photobucket.com/albums/j202/werewulf15/COS%20Models%20and%20Betas/th_MrPlantycin2.jpg
http://i81.photobucket.com/albums/j202/werewulf15/COS%20Models%20and%20Betas/th_MrPlantycin1.jpg
http://i81.photobucket.com/albums/j202/werewulf15/COS%20Models%20and%20Betas/th_Squirrelredonemax.jpg
http://i81.photobucket.com/albums/j202/werewulf15/COS%20Models%20and%20Betas/th_RedDragonfacev2.jpg
http://i81.photobucket.com/albums/j202/werewulf15/COS%20Models%20and%20Betas/th_Larvea.jpg
http://i81.photobucket.com/albums/j202/werewulf15/COS%20Models%20and%20Betas/th_Dragonredshowside.jpg
http://i81.photobucket.com/albums/j202/werewulf15/COS%20Models%20and%20Betas/th_Dragonredshowclose.jpg
http://i81.photobucket.com/albums/j202/werewulf15/COS%20Models%20and%20Betas/th_DragonredBack.jpg
http://i81.photobucket.com/albums/j202/werewulf15/COS%20Models%20and%20Betas/th_Dragongreenshowback.jpg
http://i81.photobucket.com/albums/j202/werewulf15/COS%20Models%20and%20Betas/th_Dragongreenleft.jpg
http://i81.photobucket.com/albums/j202/werewulf15/COS%20Models%20and%20Betas/th_dragongreenclose.jpg
http://i81.photobucket.com/albums/j202/werewulf15/COS%20Models%20and%20Betas/th_Dragonbrownclose.jpg
http://i81.photobucket.com/albums/j202/werewulf15/COS%20Models%20and%20Betas/th_Dragonbrowncloseback.jpg
http://i81.photobucket.com/albums/j202/werewulf15/COS%20Models%20and%20Betas/th_DragonBrownleft.jpg
http://i81.photobucket.com/albums/j202/werewulf15/COS%20Models%20and%20Betas/th_Diffuse.jpg
http://i81.photobucket.com/albums/j202/werewulf15/COS%20Models%20and%20Betas/th_Skindragon.jpg
http://i81.photobucket.com/albums/j202/werewulf15/COS%20Models%20and%20Betas/th_refbump2.jpg
http://i81.photobucket.com/albums/j202/werewulf15/COS%20Models%20and%20Betas/th_refbump.jpg
http://i81.photobucket.com/albums/j202/werewulf15/COS%20Models%20and%20Betas/th_bumpshow.jpg
http://i81.photobucket.com/albums/j202/werewulf15/COS%20Models%20and%20Betas/th_bumpref.jpg
http://i81.photobucket.com/albums/j202/werewulf15/COS%20Models%20and%20Betas/th_bumpmap.jpg
http://i81.photobucket.com/albums/j202/werewulf15/COS%20Models%20and%20Betas/th_bump2.jpg
http://i81.photobucket.com/albums/j202/werewulf15/COS%20Models%20and%20Betas/th_Bump.jpg
http://i81.photobucket.com/albums/j202/werewulf15/COS%20Models%20and%20Betas/th_RockModels.jpg
http://i81.photobucket.com/albums/j202/werewulf15/COS%20Models%20and%20Betas/th_AxesandSpearsmodels.jpg
http://i81.photobucket.com/albums/j202/werewulf15/COS%20Models%20and%20Betas/th_squrrelmodelshow.jpg
http://i81.photobucket.com/albums/j202/werewulf15/COS%20Models%20and%20Betas/th_Squirrelshow.jpg
http://i81.photobucket.com/albums/j202/werewulf15/COS%20Models%20and%20Betas/th_macheteshow.jpg
http://i81.photobucket.com/albums/j202/werewulf15/COS%20Models%20and%20Betas/th_DragonWithWingsmodel.jpg
http://i81.photobucket.com/albums/j202/werewulf15/COS%20Models%20and%20Betas/th_DragonWIP.jpg
http://i81.photobucket.com/albums/j202/werewulf15/COS%20Models%20and%20Betas/th_DragonPoseup.jpg
http://i81.photobucket.com/albums/j202/werewulf15/COS%20Models%20and%20Betas/th_dragonposefly.jpg
http://i33.photobuck...zonWarrior6.png
Artwork and Models were created by the team on CLANIAC3D.com
All Copyrights Belong to Claniac3D.com & Chronicles of Strife