This is a wrist-band gadget that picks up your neural signals, allowing them to be used to manipulate a robotic hand:
http://www.technicam...edical-gadgets/
I wish something like this could be used as a game controller. I can picture lots of games that would benefit from your being able to control a virtual hand onscreen.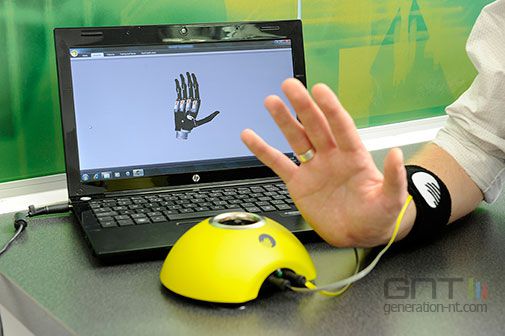 Just imagine this wristband also measuring pulse rate and blood pressure, and transmitting everything wirelessly to your console and PC.