Project name: Stories of Legend.
Project Genre: MMO, RPG, Action, Builder, Casual
Release Features: User-driven economy, User-driven towns, Real-time action battle system, Full-blown crafting system, Farming system, Construction system, player housing, etc.
ScreenShot of progress: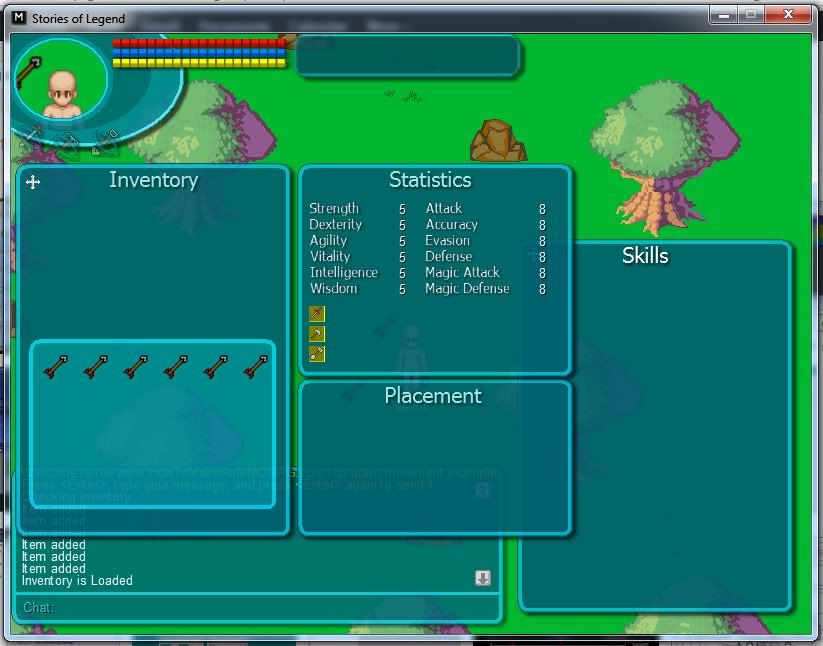 (Multiple screen resolutions available)
Help needed: Graphics designer, Spriter
Game coded in Game Maker and 39dll used.
respond here to leave comments, suggestions, or to contact me about helping me on this project.
Also, if you want to email me to ask questions, please email me at jwhenry3@yahoo.com