Description:
SpriteMe is a program that allows you to turn your 3D animation models into 2D sprite sheets with ease. With SpriteMe "what you see is what you get" and allows you to create sprites exactly the size you need for your game. This is the perfect tool to help aid you with your future 2D game development, especially now that AGK (http://www.appgamekit.com/) is out!
SpriteMe is now for sale, from now till October 8, 2011 the SpriteMe is $11.00. After the 8th of October SpriteMe's price will raise to $16.00.
Customers will get all future SpriteMe updates for free.



Within 24 hours of the payment you should receive an email (to the email on your Paypal account) with the download
Want to try SpriteMe before buying it?
You can try the demo of SpriteMe on its old WIP thread (
Warning
, demo is a bit outdated)
http://forum.thegame...ew&t=186213&b=8


Pictures: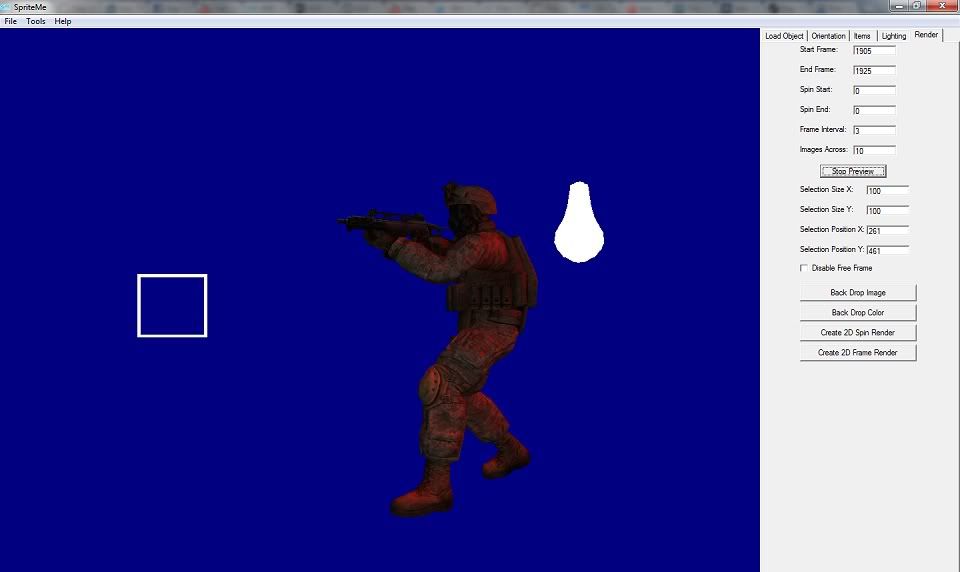 Videos of Sprite Sheets made with SpriteMe in action: